iron chef
Just a short, sad update: as I reported earlier, the excellent revival of the legendary Iron Chef (Ryouri no tetsujin) program has been a flop, with very low ratings (as low as 5% of the viewing total in its time slot). On March 1st, Fuji Television formally announced that it will cease airing as of the end of March. (Source: various Japanese news sources, e.g. here)
I really liked the new Iron Chef, so I'm so sad about this. Oh well.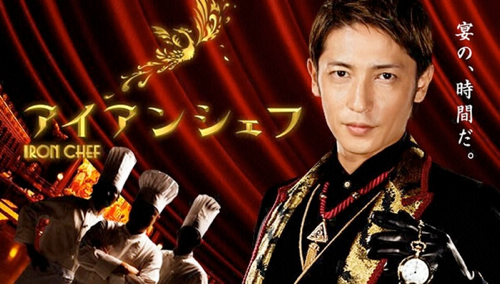 Iron Chef Japan has been cancelled already, according to reports in Japan. :(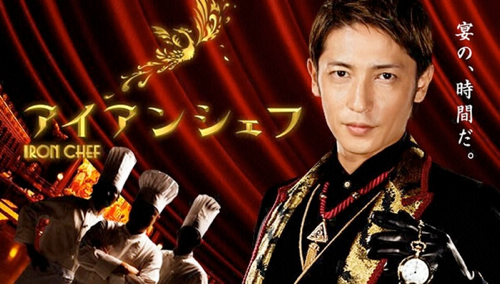 On Friday October 26, 2012 after 13 years, Ryouri no Tetsujin returned to the airwaves on Fuji TV. Does it live up to the legendary original?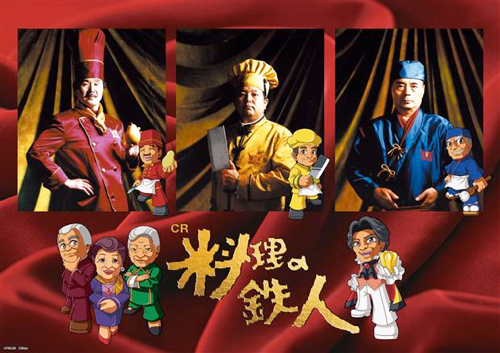 A long time ago, when I used to live in New York, there was a 2 hour long block of Japanese programming every morning from 7 to 9 on UHF channel 31 (I've forgotten what station that was). The programming originated from Fuji Sankei TV. The first hour was taken up by the news and such. The second hour was devoted to entertainment programming. One of the shows they aired was called Ryouri no Tetsujin (料理の鉄人). This was the original Iron Chef.