Florentijn Hofman is a Dutch artist who has made a name for himself for his playful, big installations [1]. He's most famous for his gigantic rubber ducks [2]. The rubber ducks have invaded several cities around the world - and this month, one of them has been invited to the city of Osaka, Japan as part of their Aqua Metropolis Osaka 2013 Festival [3]. One of Hofman's rubber ducks has already visited Osaka before. Here are a couple of photos (you can see more on his site [4]):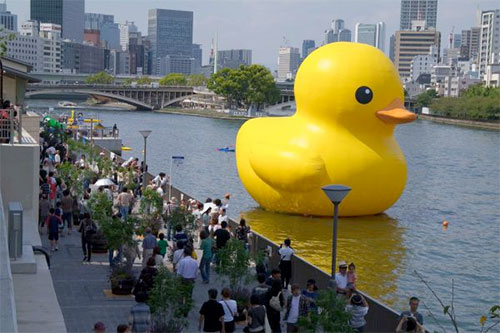 I really like this one, with the duck set against the Osaka skyline at sunset.
But why am I talking about a rubber duck installation on a food site? It's because the Rihga Royal Osaka hotel [5] has introduced a Rubber Duck Plate to commemorate the event. It features an omurice (rice stuffed omelette) [6] shaped like its much bigger cousin. And it is adorable.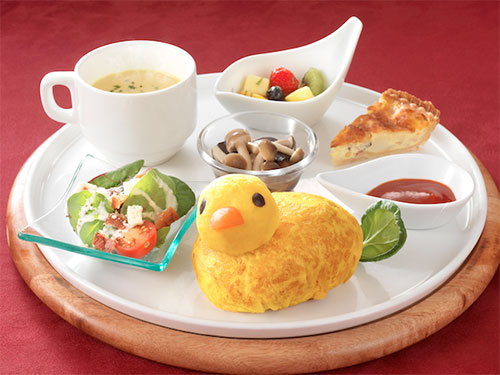 When I saw the image above, which has been on several Japanese news sites, I thought at first that the duck's head was a plastic one placed on top of an omelette, because it looked so perfect. I should have known better than to underestimate the capacity for creating edible kawaii-ness of Japanese chefs, whether professional or amateur. The head is also made of omelette!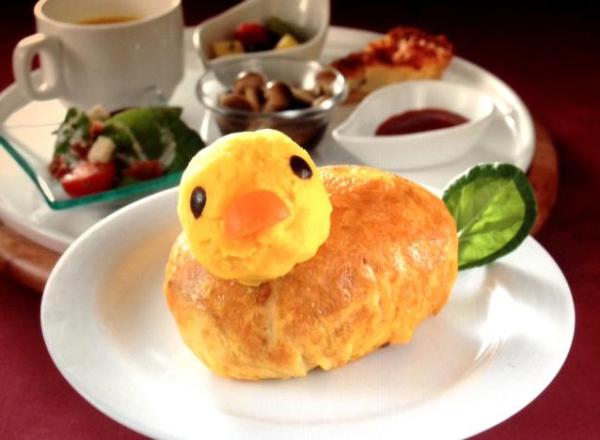 I think the eyes are blobs of "sauce" [7], and the beak is made out of glazed carrot. On a kawaii scale of 1 to 10, I give it an 11.
The Rubber Duck Plate costs 2,000 yen (about US $20), and is limited to 20 servings a day. It's available until December 30th at the All Day Dining Remone restaurant in the Rihga Royal Osaka. If you go and have one…I want to see your pics!
(h/t to Maki Ogawa who posted a link to this story of her Facebook. ^_^)
---
I really want to thank everyone for your kind comments to my previous post. I really don't want to talk about these things too much, because I know it's depressing to hear about other people's illnesses. But truly, your support really means so much to me. Arigatou, minasan. ^_^