switzerland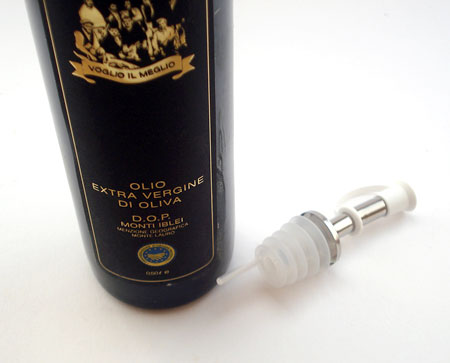 A very special limited edition olive oil which comes from Siracusa, Sicily via Zürich, Switzerland.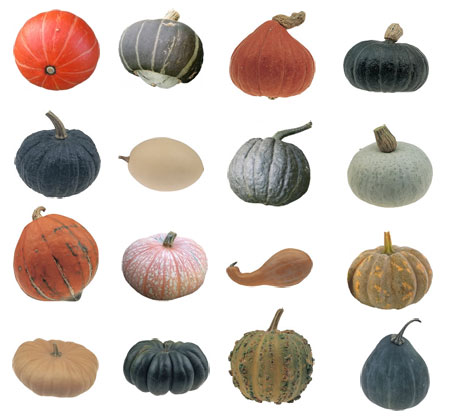 A Swiss company that sells hundreds of squash and pumpkin seed varieties.
The French-language blog sooshi has pictures of Uchitomi, a Japanese grocery with stores in Genève and Lausanne. The selection looks very nice!
I have also spotted real yuzu recently at the Bürkliplatz market in Zürich. In the summer I have seen live shiso plants there, both red and green too, Japanese-style sweet potatoes at Barkat, and satoimo (taro roots) at the Indian grocery store next the Hooter's at Helvetiaplatz. It's really great to see more 'exotic' Japanese and Asian produce more easily available here. When I first came to visit Switzerland back in the mid-'90s, you had to buy fresh ginger in the exotic food department at Globus! How times have changed. .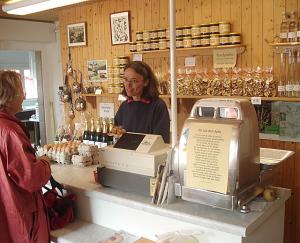 For Food Destinations No. 5, the theme of which is "Where Everybody Knows Your Name", our first inclination was to pick a restaurant we go to often. But while we have some favorites, we don't really go to any one restaurant more than once or twice a month on average, since we like variety when eating out. On the other hand, there are a couple of food stores that we shop in almost every day, where they truly know our names. One of our favorite haunts is our very typically Swiss local farm shop in the suburbs of Zürich.