Hope is the thing with feathers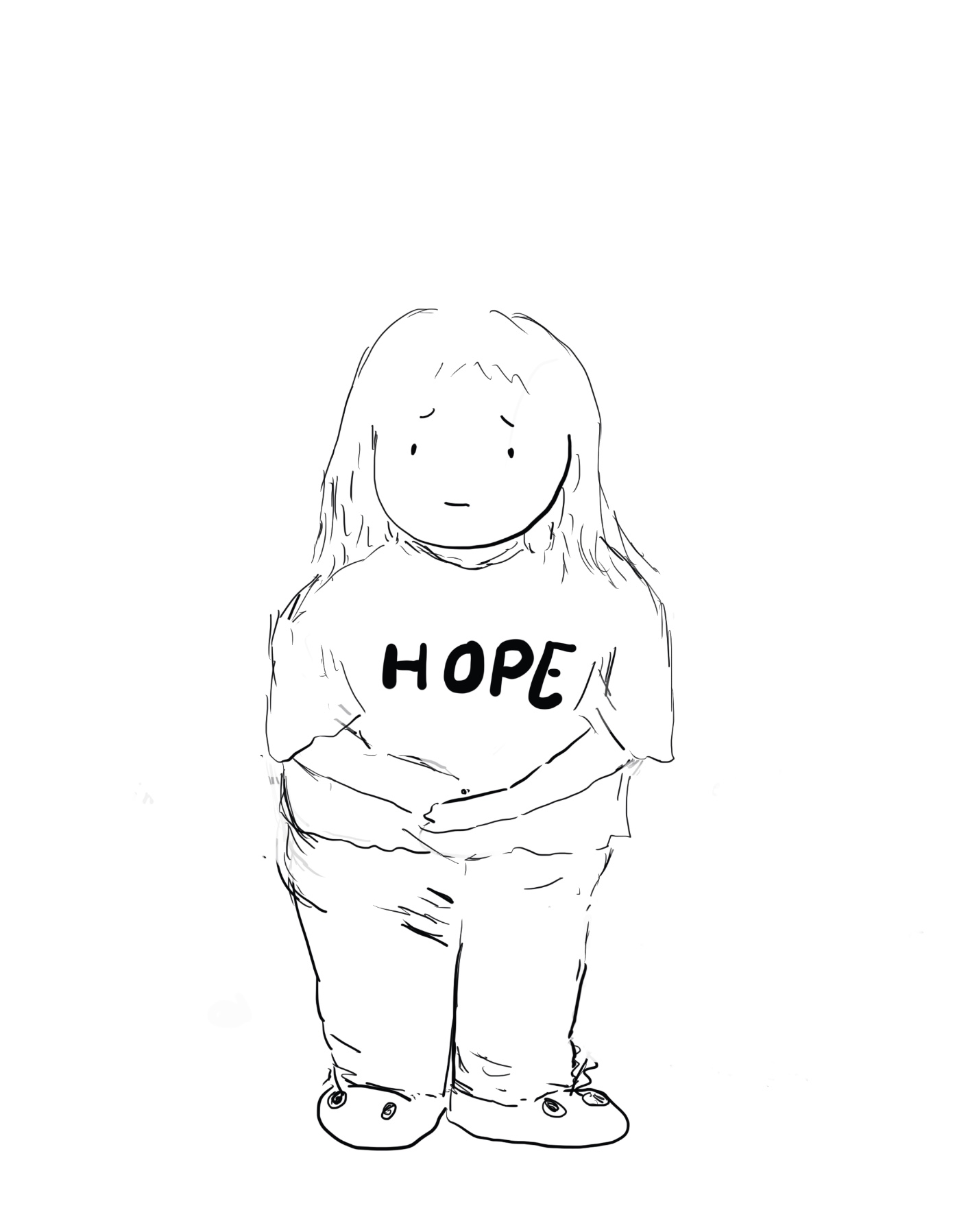 Hi everyone. Remember me? If you only know me from my sites, you might have wondered where I have been, or even how I've been doing. Well, I'm still here, but it has been a very rough ride. No, it has nothing to do with COVID-19.
In February, I was feeling really terrible. I wasn't sure why, but my body just seemed to be breaking down. But as I am wont to do - and I don't recommend doing this to anyone - I was trying to tough it out. I tried to convince myself that I could just coddle myself back to a reasonably healthy state.
It didn't work. I woke up around 5 in the morning and tottered over to wake my husband, to ask him to call an ambulance.
I don't really remember the first few days, except that I had a dim idee in my head that I might not make it this time. But I'm still here. They did find out that my cancer (gastrointestinal stromal tumors, aka GIST) was back, this time worse than ever. It was no longer operable, although the doctors were optimistic that it could still be brought to bay with the chemotherapy pills.
Ah, those chemotherapy pills. They are a classic example of the cure being almost as bad as the illness itself. They make me terribly sick. They give me constant diarrhea and fatigue, and make me feel like throwing up for an hour or more after I take them. And I have to take them without fail every day, to keep the cancer at bay.
I was in the hospital until early April. Since then, I've been at a rehabilitation center. This place is partly for short term patients who are recovering from serious injuries or illness, and partly for let's say, long term elderly patients. In other words it's also an eldercare facility. Most of the other patients here are in their 70s or older. Occasionally, someone passes away. Mortality seems like a very real thing here.
Still, they do take very good care of me. And it's quite comfortable. I have my own pretty big room. I don't have my own bathroom, and I have to share the toilet with my next door neighbor. I have my own sink, and a really wonderful view of the mountains and hills in this small resort town.
I was determined to make myself better, and trying to exercise every day to make my body stronger. Then I had a setback - somehow I developed a stress fracture in my back. It seems that reduced bone density is another one of the side effects of the chemo meds. I was in agony for a few weeks, and I stopped exercising much. My spirits were down. Then it was discovered that that stress fracture had affected my nerves a bit, and my left foot, which was already rather wonky due to a hernia operation I'd had a couple of years ago, was not working properly. I found this out because I tripped on that foot one morning and fell. Fortunately I didn't hurt anything else from that fall, except for my spirits.
I'm now slowly exercising again, with the help of a physiotherapist. I'm trying to stay positive. I am hoping that I can go home next month, although I'm still limping along, walking with the help of a walker.
The biggest problem I have perhaps is that I have been unable to eat much for months. Everything tastes terrible, and I have developed a fear of eating anything that is going to lead to more diarrhea. I only have three nutrition drinks every day most days. Sometimes I can manage a banana, or a couple of crackers, and that's it.
I am still keeping up with my Japan Times column, which has actually increased to two columns a month. I write the recipes with help from my cooperative husband, who cooks them following my detailed instructions - so you know the recipes work! - and takes the photos too. His photos are really top notch, and he is ever patient with my nitpicking about the food styling. I couldn't do it without him. And he tells me if the flavors are good or off. I have to rely on him for that right now.
I do hope that my taste buds come back. I try not to get too hung about it - I've had my ability to taste properly go off before, and then come back. I try to remain positive. Some days, it's hard.
It's really been hard to keep up with the writing too, but I have been doing most of it on Facebook, as well as on my Patreon. Without the support of my patrons, financially as well as psychologically, I don't know what I would do - they help so much. As you can imagine, it's a bit hard to write much about food right now, but I still love food, and writing about it is my passion. I am hoping to be able to get back to it regularly.
And that is how I have been doing. I am still here.
"Hope" is the thing with feathers -
That perches in the soul -
And sings the tune without the words -
And never stops - at all -

And sweetest - in the Gale - is heard -
And sore must be the storm -
That could abash the little Bird
That kept so many warm -

I've heard it in the chillest land -
And on the strangest Sea -
Yet - never - in Extremity,
It asked a crumb - of me.

Emily Dickinson
Submitted by
maki
on 2021-09-01 08:22.
Filed under:
personal