Buyee.jp, a new Japanese buying and bidding service, plus an update on ordering products from Japan
[Update, January 2015] Unfortunately, due to some problems experienced by myself and reported by several Just Hungry readers recently (such as lost packages and delayed or total lack of customer service responses), I'm no longer recommending the use of Tenso.com for package forwarding. Try these alternatives instead: Goyokikiya (site in Japanese and Mandarin Chinese only); BaggageForwardCom (site in English and Japanese). Likewise, since Buyee.jp is operated by Tenso, I'm hesitant to recommend them anymore.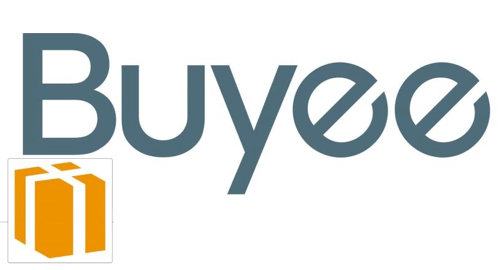 I got a mailing about a new service in Japan that I thought would be of interest to those of you who like Japanese things. Buyee is a "buying service for Yahoo! Japan Auctions and online Japanese stores". It's operated by Tenso, a shipment forwarding service that I list here and have used myself several times. Tenso seems to have a formal affilication with Rakuten, the largest e-commerce operator in Japan, and I've always found them to be very reliable.
The way Buyee works seems to be quite straightforward. You enter the URL of the Yahoo! Japan Auctions item (or other item on another site) that you want to bid on or buy, and then follow the bidding via Buyee (if it's an auction). If you're the winning bidder, you pay Buyee for the item who then pays the seller. Buyee takes a 10% commission against the purchase price, plus a 200 yen per package Buying Fee. Add the shipping cost via EMS or UPS, and you get the product delivered to you. All the fees and so on are explained in Japanese, English and Mandarin on their site. This is great for buying things from places like Yahoo! Japan Auctions, since most sellers there only accept funds from Japanese banks or credit cards. (Most individual sellers do not accept credit cards, only bank transfers.)
There are companies that already offer similar services, but having the Tenso people behind this one may add an extra level of confidence.
An updated list on buying things from Japan
I've written before on this site about ordering and buying things from Japan, but the last time was back in November 2007, so I thought I'd give a short update about what I do.
I've been going to Japan a lot more frequently recently (except during my recent illness), but I never seem to have enough luggage space to bring home everything I want. I can, and do, ask my mother to ship me some things on occasion (as well as abuse her, and my stepfather's, luggage allowance when they come here for a visit). But she's not getting any younger, so I feel guilty about asking her to schlep packages to the post office on my behalf. So more often than not I order things from Japan without relying on her.
For books and magazines and most media such as DVDs, I usually use Amazon Japan. almost exclusively. Their delivery is fast and reliable, their selection is vast, and since I have an Amazon account on .com (US) and .fr (France) anyway, it's just convenient. Ordering a book from Yes Asia is ok if you can be patient, but it takes weeks for the order to arrive and the final price is not such a great deal in my experience, although it's cheaper if you are ordering just one book at a a time, as I described in my old post.
The only disadvantage of using Amazon Japan is that they use DHL for their overseas deliveries, at least in Europe. (They may use UPS in the US - you'd have to check that.) Now, in my opinion of all the courier services DHL is the worst. Their drivers often get 'lost', they never carry change for customs, and on and on. But to be fair all my packages have arrived in a more or less timely manner.
I've also started buying some ebooks, mostly via eBook Japan. Of all the ebook options that are finally appearing in Japan such as Amazon Kindle and Kobo, in my experience eBook Japan is the most hassle - as in, digital rights and copyright mess - free. I've been able to order things to download using a U.S. credit card as well as a French credit card so far to my iPad to read in their app.
(Speaking of copyright mess, as far as I can discern the Japan version of the Amazon Kindle can only be used in Japan. You can't even download books to a legitimately bought-in-Japan Kindle if you're overseas. Please correct me if I'm wrong, but that's my understanding from reading up on it. But buying paper books to be shipped overseas is not a problem. Publishers and sellers really have to sort this ridiculous situation out if they want customers to buy more eBooks versus pirating them.)
A lot of Japanese merchants still don't ship outside of Japan, although an increasing number of Rakuten merchants do. When I can't get something shipped directly I use Tenso. I find their handling fees to be pretty reasonable. They do exclusively use EMS for shipping, and EMS is really expensive (but so is DHL). One of the biggest obstacles to shopping for things in Japan is the expensive shipping. On the other hand EMS is very reliable and fast and trackable.
If you are shopping for bento related things, don't assume that the prices you pay at Rakuten merchants and so on will be cheaper than what you'd pay if you shopped from English-speaking sites. For instance Bento&co's prices are quite in line with any other bento box merchant - and if you have a problem you can deal with them in English (or French) without a struggle over language, which is a big plus.
Incidentally, there are an increasing number of merchants who ship Japanese goods overseas, but unfortunately their sites are in Japanese only since they are aiming their services at the Japanese expat community. For instance I've ordered some delicious ramen packs from Ramen-tsu dot com, but their site is all-Japanese. If you can navigate the language though I highly recommend that ramen - it's better than just about any ramen I've had at ramen shops outside of Japan, and the price-per-serving is not too outrageous either.
(Disclaimer: JustHungry is not affiliated most of the merchants mentioned, including Buyee and Tenso. We received no compensation in any form for writing this post. JustHungry is an Amazon, Rakuten and Bento&co affiliate, but we are also happy repeat customers ourselves of these three companies.)
Submitted by
maki
on 2013-02-06 14:20.
Filed under:
shopping