A very special current season olive oil from Siracusa, Sicily via Zurich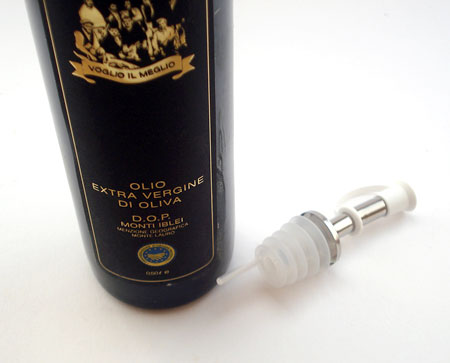 Last year I had a great afternoon being educated in olive oil at the offices of Di Bennardo, a small family run company who makes their oil in the province of Siracusa in Sicily, Italy, and markets it mainly from Zürich. Since then, we've changed our favorite 'special-dish' olive oil from one we were bringing home from Provence to the Di Bennardo one. It's fruity, barely peppery, and wonderful on salads, for drizzling onto fresh mozzarella and tomatoes, or simply for dipping bread in.
This year Di Bennardo has upped their game, and they are selling a limited edition oil, Superiore, which is pressed from the current season (October 2007) harvest. It's very expensive at 89 CHF (about US$80 or 55 Euro) for a half liter bottle, and is limited to a production of 999 bottles. Their web site claims it's one of the most expensive in the world.
When we got the message about it a couple of months ago, almost didn't order one because, well, 89 CHF! (Though if you think about it, that's less than what dinner for two might cost at a nothing-special restaurant.) But we did order, and our bottle (no. 559) arrived yesterday.
Was it worth it? Oh yes. It's smoother and a little less fruity than the regular 16 CHF per 1/4 liter (26.50 per half-liter) bottle Di Bennardo oil, with barely any pepperiness, and hints of green grass and tomato. A very smooth, sophisticated olive oil. I wanted to sip it as-is by the wine glass full. When I dipped a plain baguette into it, the tomato flavor really shone through.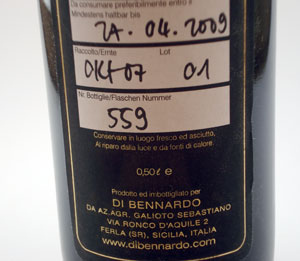 We called them up to see if they still have any bottles left, and the answer was - they might, but you'll be on a sort of standby list. If you are rich, they also have Bottle No. 1 up for auction, with proceeds going to cancer research - the current bid is 1500 CHF! Otherwise they have their regular oil too, which is fantastic and quite possibly one of the best olive oils you've ever had anyway.
The elegant black bottle comes beautifully presented in a wooden box that is made by a Swiss disabled persons organization, which is a nice touch.
They ship not only in Switzerland, but worldwide too. The regular Di Bennardo olive oil is available at many gourmet speciality shops around Switzerland. (Right now they are at the Zürich Hauptbahnhof Christmas market too.) The Superiore is only available from their web site.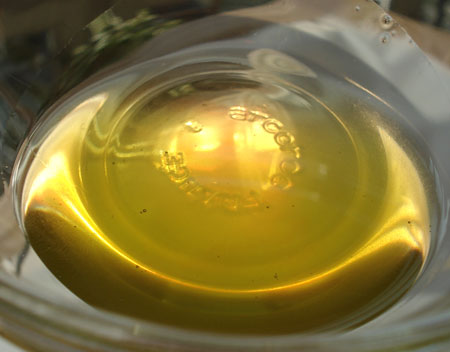 If you're out of range or don't want to pay the shipping though, keep an eye out for the next couple of months for 2007 season olive oils. Fresh oil really is the best.
Submitted by
maki
on 2007-11-29 13:24.
Filed under:
foodie gifts
shopping
olive oil
switzerland
italy