From a place in the sun
We drove all day on Saturday and arrived late at night to a place that is quite close to my idea of Paradise.
We're in Cassis, a small jewel of a town on the Mediterranean coast of France. Quite close to Marseilles, but worlds away in all other ways. Chic yet a lot more laid back than the Cote d'Azur.
This is the view towards the small harbor from the roof terrace of the apartment we've rented for a week. I've been spending most of my time so far on that terrace, dozing.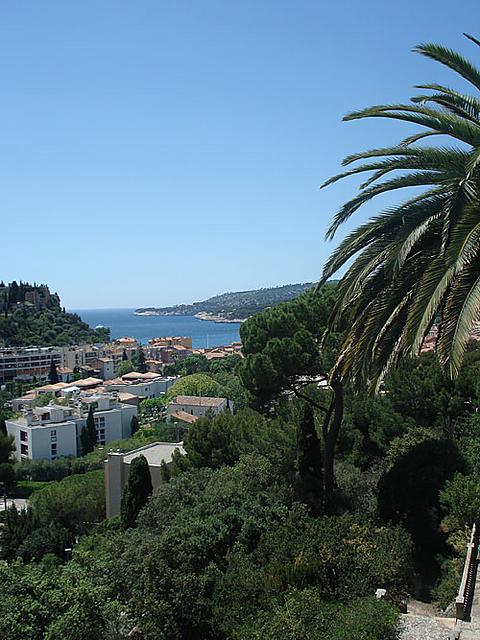 We did however rouse ourselves enough to make it to a market, where we saw this rather astonishing display of locally picked violette asparagus stalks.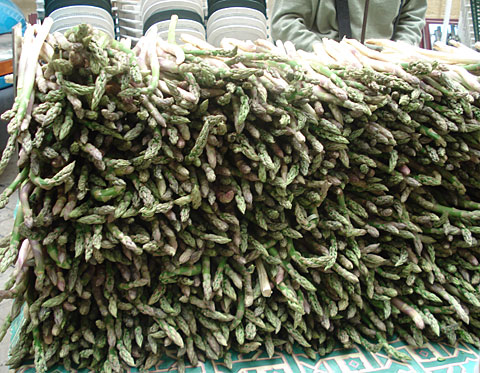 Strawberries abound too, as do apricots and cherries, and even early raspberries.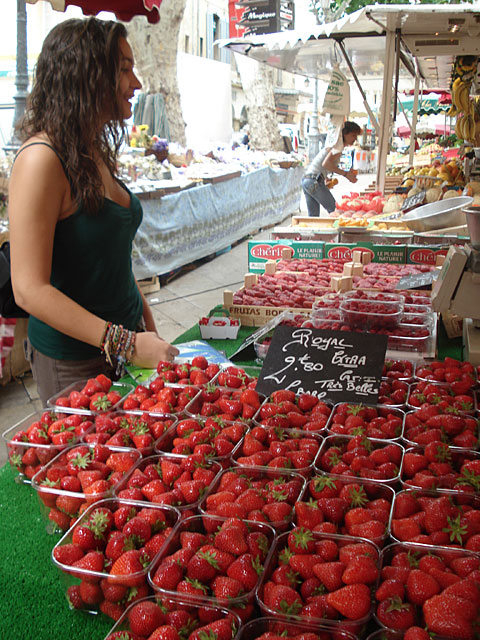 I had some of those fresh strawberries in a fruits mixté . It tasted just like pure crushed strawberries. (The other one is a pineapple version, which I thought was heresy.)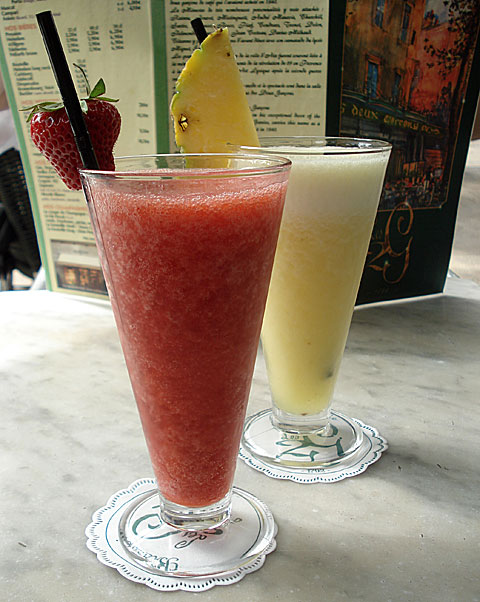 The pace of posting will be a bit slow for the next three weeks while I catch up on my sun and sleep quotient...but the camera and note taking will be quite busy for sure.
Submitted by
maki
on 2007-06-04 20:31.
Filed under:
food travel
provence