Just Hungry 5th Anniversary / Just Bento 1st Anniversary Giveaway!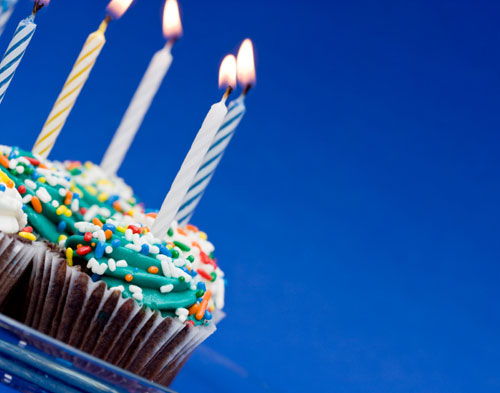 What with all the traveling last month and all, I totally forgot the fact that, as of November 29, Just Hungry is 5 years old., or 35 in dog years...which pretty much corresponds to blog years I think. (I'd like to thank Ai Lu for reminding me, by commenting on my very first post!)
Back when I started, I was pretty much clueless about food blogging (even though I've been blogging off and on since the late '90s). My early writing is not so good, and most of my early photos stink - or if they turned out good it was purely accidental. Nevertheless, all the content is still here, warts and all. Just Hungry (which started its life with the more cumbersome name of I Was Just Really Very Hungry) has changed quite a bit since the early years, and I like to think my writing and photography has improved some - but in the end, it's always been about the food I love. So in essence, what I wrote back in my first post is still what this site is all about. And thankfully, it seems to agree with quite a lot of readers who have encouraged me over the years.
Also, and this is even more of an oversight, Just Hungry's little sister Just Bento had its first birthday in October. Just Bento has been a lot more precocious than Just Hungry, and has grown in leaps and bounds, due in large part to the growth in popularity of bento meals all over the world.
To readers of either, or both, sites I would like to say a big
Thank You!!!!
And now the part you were waiting for: The Giveaway
To show my thanks to you, kind reader, I am giving away some goodies. This giveaway is open to everyone, regardless of where you live, as long as you can receive mail!
To make it interesting :) I'm going to announce 1 prize per day for the rest of the week, on both Just Hungry and Just Bento. That's ten giveways! All you have to do to have a chance at getting one of these is to leave a comment under the giveaway listing you're interested in.
Your comment must contain the following, or your entry will be disqualified:
Your email address - put this in the Email box so that spambots can't see it. The email is necessary so I can contact you if you win!
Your name (a nickname is ok)
Your location (country)
You can enter/comment for all giveaways if you want, but one comment per please!
Your comment must be posted before the stated deadline.
Note: None of the following items is a review copy, advertising freebie, etc. They are all items that I have duplicates or similar of myself and have used and loved!
Delivery: I'll airmail you the item if you win ASAP, but I cannot guarantee you'll get in time for Christmas.
So here we go: the first item for Just Hungry!
Just Hungry Giveaway No. 1: Nigella Express by Nigella Lawson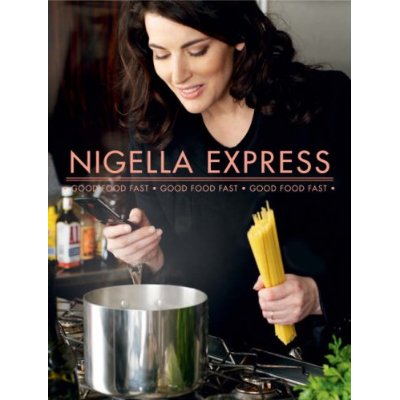 Nigella Lawson remains to be one of my favorite cookbook authors for everyday food. Nigella Express, which came out last year, is full of great ideas for quick yet great tasting meals.
You'll get a U.S. edition if you're in North America, and a U.K. edition with metric measurements if you're in the rest of the world. Retail value is around $25.
DEADLINE: Your comment/entry must be posted before Midnight Greenwich Mean Time on Thursday, December 4th.
Good luck!
(The Just Bento giveaway for today is right here!)
This giveaway is now closed. Thank you for your comments! The winner will be announced mid-next week. You can still bid for the other giveaways - check out the front page!
Submitted by
maki
on 2008-12-01 10:50.
Filed under:
site news
freebies