diabetes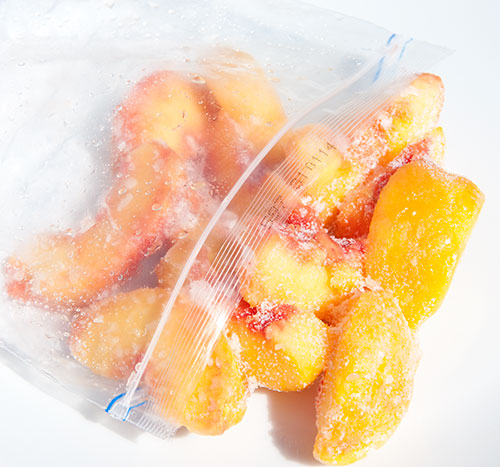 Some tips for keeping the bounty of summer for later use, especially if you are a diabetic or have other health restrictions.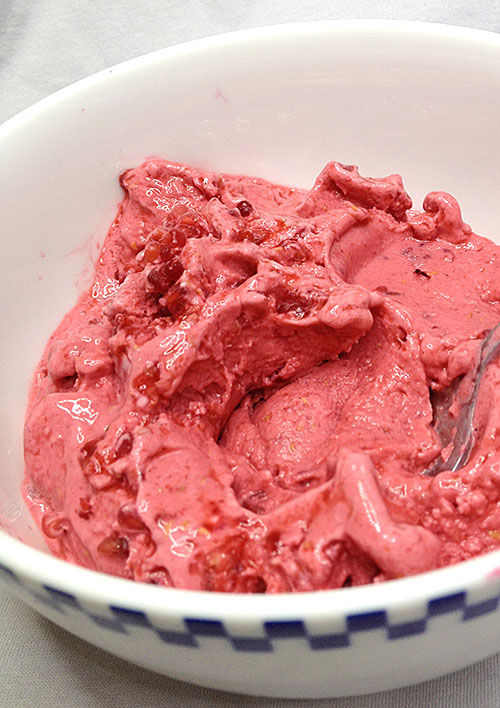 A recipe that's almost too easy to write about.
This is my second year of being a type 2 diabetic - my surgeries and other cancer treatments having somehow pushed me over the edge from the prediabetic range. Although diabetes is a very widespread disease (more than 100 million Americans are diagnosed with type 2 or pre-diabetes, a staggering number), many people have no idea what it's like to live with it, and how diabetics keep it under control. Yes, us diabetics do have to be careful about our sugar intake, or anything that makes our blood glucose levels spike. But for most of us, unless we are at a very serious level, manage to live with it pretty well.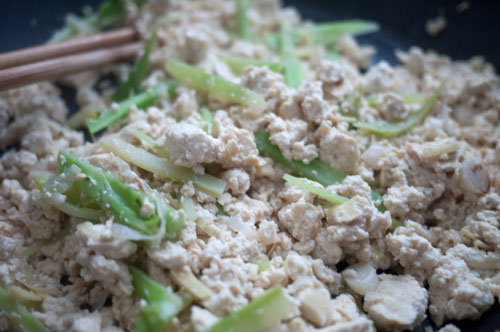 A low-carb, low-key tofu dish that serves as a background element to a meal, serving the role that rice usually plays.
Since I was diagnosed with pre-diabetes, I've been doing a lot of research into what is recommended for diabetics in Japan to eat. There are several issues to keep in mind when eating or making Japanese style dishes, so I thought I'd share these here. Whether you're planning to travel to Japan or are just a fan of Japanese cooking and restaurants, I hope you'll find this useful.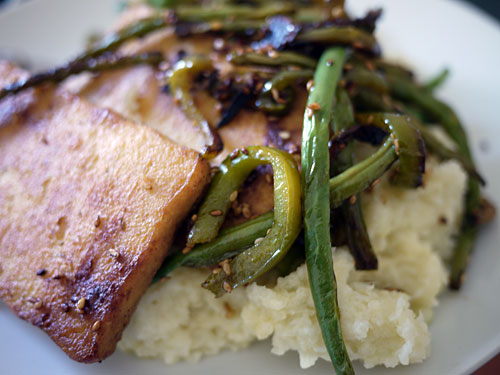 A low-carb, vegan lunch experiment.