vegetarian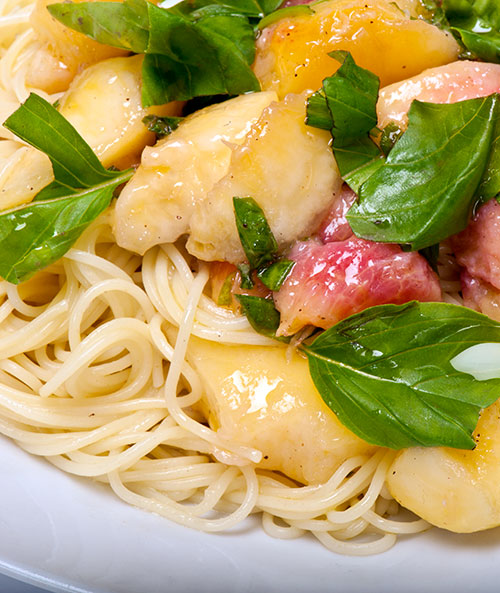 Juucy fragrant peaches work surprisingly well in this summertime appetizer pasta.
The weather has finally gotten warm around these parts after a very cold spring, and we're eating more summertime food now. This is one of our favorite salad-type dishes. The sesame dressing is very versatile, and you can use it for any manner of things, but here I've just used it with cucumber.
Tip: the longer you let it rest before serving, the saltier the cucumber will get, so if you want to serve it as a salad you'd want to combine the cucumber with the dressing just before serving. On the other hand, if you let it marinate in the refrigerator the cucumber becomes assertive enough to eat with plain rice as part of a Japanese meal.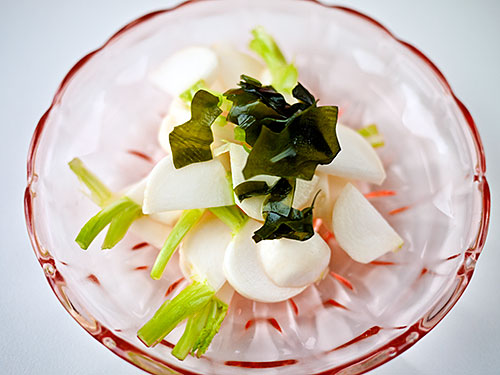 In Part 2 of the sunomono lesson we'll take a look at some way of prepping the vegetables.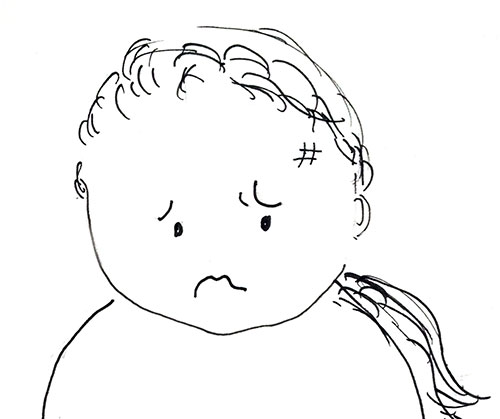 Attempting to turn cranky Maki into happy Maki through the power of fermentation. Plus a recipe for hummus with miso.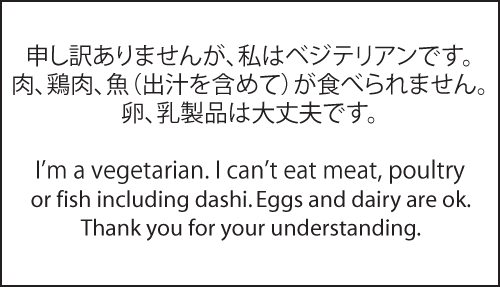 A selection of print and cut cards to communicate your dietary requirements and restrictions in Japanese. I've edited it to add some more information about food product labeling.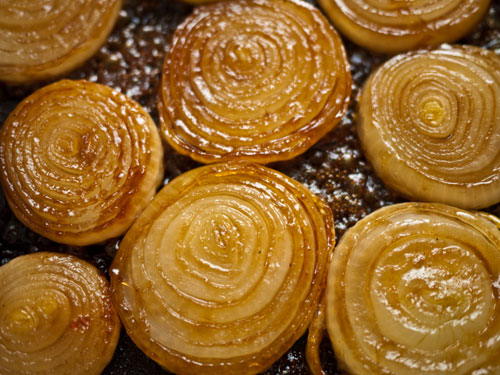 A simple thing, delicious, and eyecatching recipe starring the humble yellow onion.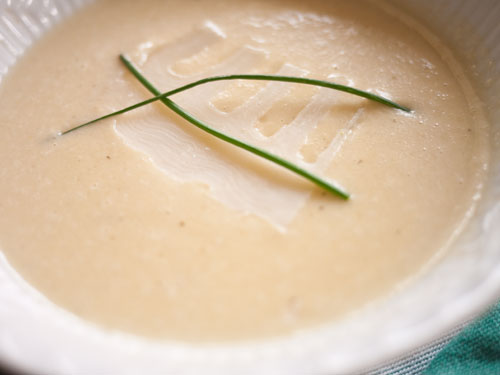 A very simple creamy soup, made with a quintessentially Japanese spring vegetable, bamboo shoot or takenoko.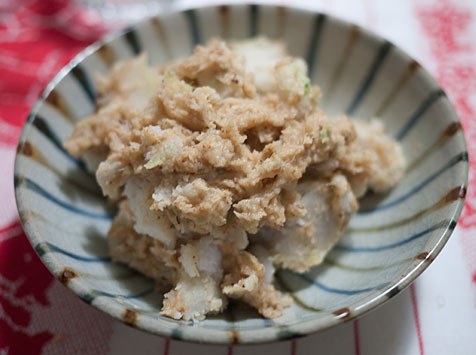 This is a traditional satoimo or taro root recipe, where some of the root is used in the nutty sweet-savory sauce. It's a very 'fall' dish.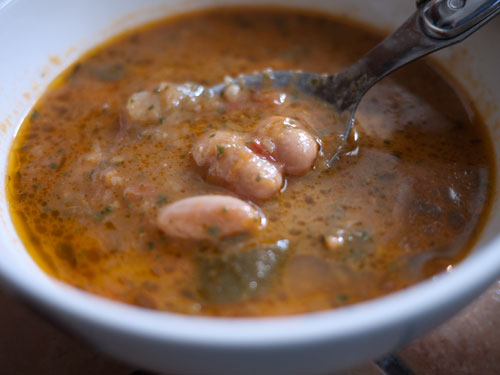 Recipes abound in print and online for Soupe au Pistou, a bean and vegetable soup that is a Provençal classic. Mine is not much different from the rest, but it's here because I love it so much. It reminds me of why I wanted to move here in the first place. When a pot of Soupe au Pistou is simmering away on our crappy hotplate (yes, it can be made on a hotplate) it makes my continuing kitchenless state somewhat tolerable. A big bowl warms me up when the temperature drops to the single digits celsius, and the chill seeps into this old stone house from all the gaping gaps in the doorways and windows and walls.
I make it around this time of year with fresh, undried beans - coco blanc and coco rouge - that we can buy at the markets here. They are so gorgeous, before and after shelling. However, it's probably a lot easier for most people to get a hold of dry beans so the recipe calls for them. If you can get fresh beans, just use a tad more - 3 cups total - and skip the soaking and pre-cooking part.
For the first time on Just Hungry, I've included a Japanese version of the recipe too. This is mainly for my mom and aunt to read, but take a look if you are studying Japanese - or point your Japanese friends to it. It is not a translation of the English, but a version specifically for making this soup in Japan.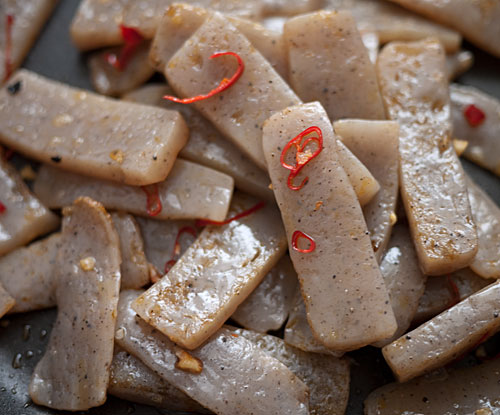 Konnyaku is a wonderful food for anyone on any kind of diet - provided, of course, that you like it. I do like it - it has a very unique chewy-bouncy texture. I have described konnyaku and its noodle-shaped cousin, sharataki, before, but briefly, konnyaku is a grey to white colored, gelatinous mass which basically consists of water and fiber. It has almost no calories. Right out of the package, konnyaku and shirataki have an odd smell, but if you treat it properly (directions given below) you can get rid of that and just have the flavorless yet curiously interesting mass of goo that is going to fill up your belly in a very useful way.
This is something very easy to make in a jiffy. It's basically taking a classic Italian spaghetti recipe and applying it to konnyaku. You could make this with shirataki too, in which case it will actually look like noodles, but I rather prefer the chewier texture of konnyaku. The only thing to watch for if you are on a diet is the amount of olive oil and optional cheese you use.