Japanese grocery store list
Looking for a shopping list to start your Japanese cooking adventures? Start here!
Bento fans should also check Where and how to buy bento boxes and equipment on our sister site, Just Bento.
A frequently heard lament: Help! I can't find [insert Japanese ingredient] at an Asian store!
A general Asian grocery store/supermarket is not the same as a Japanese grocery store. Most large general Asian stores are Chinese-focused (e.g. Paristore in France), or Korean-focused (e.g. H-Mart in the U.S.). This means that they only have limited shelf space for Japanese food. Yes, there is a difference between the cuisines!
For the best selection of Japanese groceries, go to the stores that are specified as being Japanese. (Two chains with supermarket-level stores are Mitsuwa and Marukai in the U.S. Seattle-area mini-chain Uwajimaya also has supermarket-sized stores.) Your second choice is Korean stores, who usually stock a large selection of Japanese foods. Chinese focused groceries generally only carry a small selection of Japanese food, and may even carry pretending-to-be-Japanese-but-really not food (such as snacks with odd Japanese on them). See this article about where to get Japanese foodstuffs for more.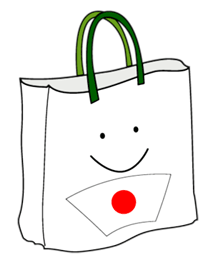 This is a rapidly growing set of lists of Japanese grocery stores around the world. Ambitious yes, but with the help of Just Hungry readers, we hope to put together a definitive collection of lists. This is definitely a work in progress - please bookmark it and check back often. Note that Korean and Chinese groceries are also noted sometimes, since they often carry a lot of Japanese ingredients.
This is a list put together by you, the reader
We need your help! Tell us about your local Japanese grocery stores! in the comments! Please include the following information if possible - and please add the comment to the appropriate geographical region. Thank you!
The basic information needed is:
Name of store
Address
Phone number
Website if available
General comments about the size of store, selection, etc.
I've added an additional category for stores in Japan that visitors shouldn't miss - for selection, uniqueness, etc.
Additional comments, corrections etc. for already listed stores are always welcome.
Updates
02/21/13: Yes, this list is still being maintained, although a bit sporadically! I've given some overhauls to the Europe and France pages. Be sure to check out the comments on each page for more updates from readers.
02/02/11: I've given a quick overhaul to the New York/northern New Jersey/Connecticut page, following my recent trip there. (I know, I need to update a whole lot of other pages! In the meantime, be sure to check out the comments under the geographical listings.)
05/11/09: I have updated the France page again, specifically the listings and info for Lyon, which seems to be the second city as far as Japanese groceries go in France, though trailing Paris but a large margin. I've also updated the Germany page, especially the section on Düsseldorf, said to have the third largest Japanese expat population in Japan.
04/16/09: I have substantially updated the France page, with listings added and edited for Paris especially.
10/22/08: I haven't had the time to sort and add new listings, but please look through the comments if you don't find what you seek in the lists!
3/24/08: The Germany page has been overhauled and updated.
2/09/08: A big update to the United States page. Michigan in particular has a lot of new listings, thanks to Tess and an anonymous tipster! Also new listings for Texas, Massachusetts, Pittsburgh area of PA, and more. Smaller updates also to the Canada page. Thank you to everyone for contributing!
2/03/08: The New York/northern New Jersey/Connecticut page is a lot better organized now. I've listed bookstore locations too since that's of interest I think. (I should probably go back to CA and list the stores there too, or maybe a separate page for Japanese bookstores? hmm.)
2/02:08: I've finally fixed the massive California page. If you are an Asian food fan in the U.S. that's the state to be in for sure.
1/29/08: The UK and Ireland page is gradually getting there. I've also split off France and Germany to their own pages. (Did you know that Düsseldorf is called Little Tokyo on the Rhine, and has not one but two Japanese bakeries with cafés attached?)
1/28/08: The Australia/New Zealand page is now taking shape! Actually we have no suggestions yet for New Zealand… (or the Melbourne area) yet so waiting to hear from you if you live there! Incidentally, besides your suggestions I've also been surfing around Japanese expat sites and forums and things like that for information. I try not to get stuck reading all the grouching going on about their host countries. :) Interesting what's out there in interweb-land….
1/27/08: The Canada page is taking shape! The Europe section is in much better shape now. The UK and Ireland have been split off to their own page. I'm a bit confused about the big Asian supermarkets in Paris 13ème - there seem to be conflicting addresses for Paristore, Tang Frères and Big Store. If anyone can clarify the addresses for them that'd be great! I also managed to somehow throw out my back yesterday lifting some books, so updating may slow down a bit.
1/26/08: Wow, the response so far has been overwhelming! Thank you! The USA page is already filling up fast. I've incorporated all the suggestions so far for that (if I forgot to credit you properly let me know!). I've split off the California and New York-metro area sections. I'll work on the Europe, Canada and Australia/New Zealand sections over the weekend.
124 comments so far...