pastry
Two documentary films that show the importance of sushi, and pastry, in their respective cultures.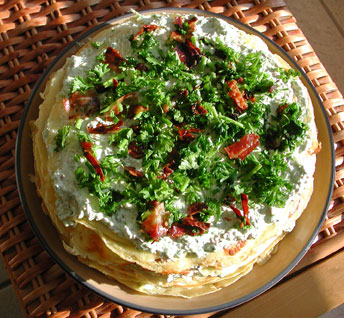 Choux pastry is what is used to make cream puffs, profiteroles, and eclairs. It is also used to make such delights such as the Paris-Brest, a giant cream puff ring filled with flavored cream.
Happy new year!
Last night, we had two favorites for our little New Year's Eve party - blini with caviar and smoked salmon, with a local speciality called Blauacher Chlöpfmoscht.