bread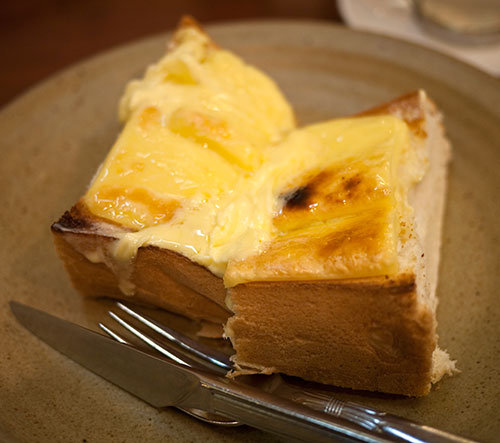 Thick slices of nutritionally empty white bread for the win!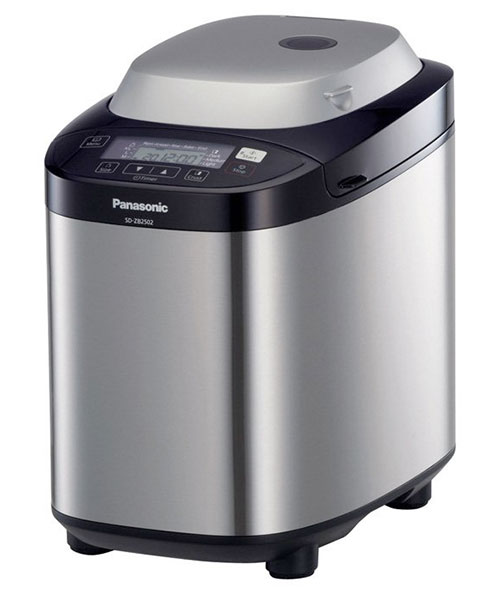 The moral of the story is probably - don't go shopping on Amazon at 2 in the morning.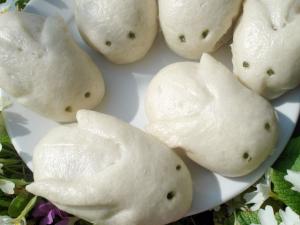 [From the archives: Easter bunny bao! One of the most successful recipes on JustHungry, these little light savory steamed buns are perfect for Easter. Originally published in April 2007.]
For a planned Easter lunch, I wanted to do something in the brunch realm, but with an Easter theme. Brunch purists may insist on eggs and pancakes and croissants and champagne for brunch, but for me 'brunch' means an early lunch feast after little or no breakfast, and so dim sum is my favorite kind of brunch.
Putting Easter and dim sum together, I devised these bunny shaped bao, or steamed buns. (The inspiration for the shape came from a pair of fluffy white bunny slippers I saw at a flea market last summer.) They are quite simple really: tender steamed bun dough is filled and formed into an oval, and the ears are cut with scissors. The faces are optional - for a minimalist bunny, you could just leave them blank and unadorned. Or, you could go all-out and add whiskers with slivered green onion, or whatever strikes your fancy.
The bunny bao could be stuffed with any kind of steamed bun filling (see my roast pork filled steamed buns), but keeping with the brunch theme, I've filled these with an egg, bacon and chive mixture. It all makes sense - eggs, and ham, and bunnies, plus spring chives. So very Easter.
You could of course omit the bunny-shaping part if you want to avoid the cuteness.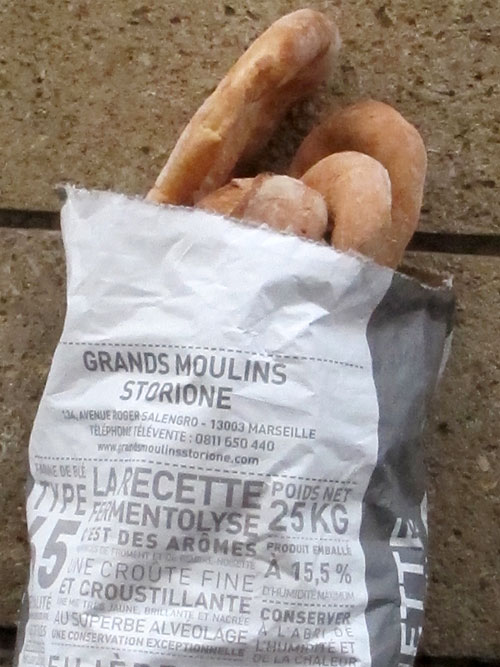 A photo and a story, first in a series.
I still consider myself to be a New Yorker (technically I am) and go back there at least once or more a year. So I don't write about my trips there all the time. This time I did have more than a few notable food encounters, so here is a not-so-short roundup.
A bit too late already for many people I know...but I just wanted to share this bunny bread from my favorite patisserie in Zürich. :)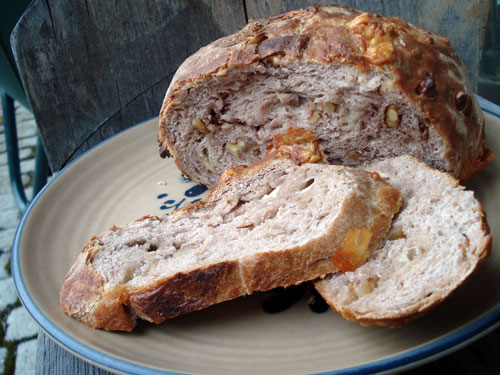 Notes on the Almost No-Knead Bread method, plus a recipe for bread with wine in the dough.
I am still not up to much cooking, but I did want to share this in case anyone ends up making the hot cross bunny buns, or just regular hot cross buns, for Easter, and have leftovers. I did the trial run for the bunny buns a couple of days before I went to the hospital. Eight (!) of them were consumed almost right away, but the rest ended up getting hard and forlorn since (cough) someone forgot to put them in the freezer fast enough.
Never fear though, they made great bread pudding. It was so good that even I was able to eat a little, in my current uncomfortable-swallowing and lack of appetite state.
Sorry for the lack of photos…it got devoured before I had a chance to shoot. I'll put some in next time I have leftover hot cross bunnies.
(This is the web elf. This is one of the articles Maki instructed to post while she's on the disabled list.)
I love bunnies, and Easter is a great excuse to make something edible in a bunny shape. Last year, I made bunny bao. The year before that, I took a class in making chocolate bunnies. I've also made pastel colored Easter Bunny cupcakes, and given you a diagram for cutting usagi ringo (apple bunnies).
This year I have an urge for the traditional British Easter treat, hot cross buns. But, as bunnies.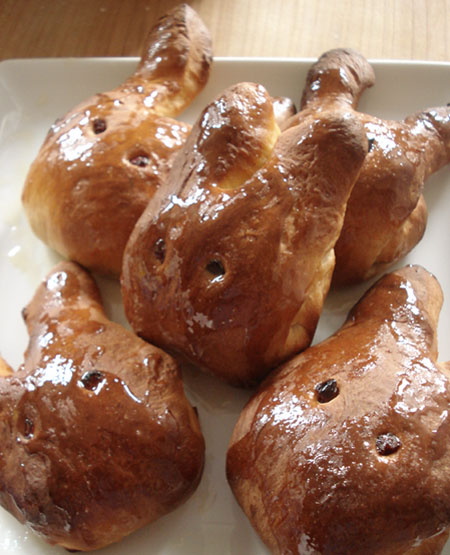 Hot Cross buns are soft and light, spicy fruity buns with a sugar glaze. They are called Hot Cross buns because they usually sport a cross on top. I prefer the bunny as my Easter motif.
These bunnies are made using the Hot Cross bun recipe on the BBC Food site, which yields a realy nice, light bun with a wonderful spicy fragrance. I did change two things: I added some orange zest in addition to lemon zest to the dough, and simply pressed some dried fruit into the dough as I'll show below instead of mixing it into the dough. This was done in order to produce bunnies with fairly smooth faces. The drawback is that you don't get fruit in every bite, but I think the cuteness more than makes up for that.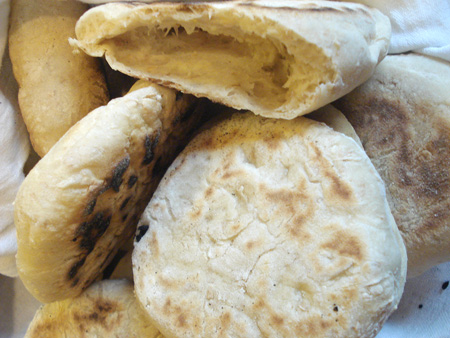 Even with more than 900 (and counting) posts and almost 200 recipes posted on Just Hungry, there are still lots of things that I make all the time, but haven't got around to writing about yet. A lot of those things take more time to write up than cook, almost. This whole wheat pita bread recipe is one of them. You do have to account for the obligatory rising time for the dough, but otherwise it's dead easy, and your kitchen working time in total is maybe 20 minutes, 30 tops. For fresh baked bread!
The key is that the pitas are not baked in the oven. No need for preheating baking stones or quarry tiles or all that stuff. They are baked, so to speak, in a plain old frying pan. You can make them any size you want as long as it fits in the bottom of the frying pan. I like to make small, palm-sized ones for easy snacking or bringing along for lunch.
This recipe also only requires 3 cups of flour in total. I sometimes get a bit frustrated by bread recipes that call for like 6 cups of flour, since we are a small household watching our collective waistlines and there's no way we can eat that much bread in a reasonable amount of time. Sure you can freeze the excess, but then you can quickly accumulate massive amounts of frozen bread if you bake often. So anyway, this makes 12 smallish pitas, which are gone quite quickly, especially with a resident Bread Fiend in house.
I referred to many other pita bread recipes, especially this excellent one on About.com, before arriving at this version. The cooking in the frying pan concept came from watching naan bread and Chinese flat breads puff when cooked on griddles. A griddle is not necessary though - and I think most people have at least one frying pan.