eggplant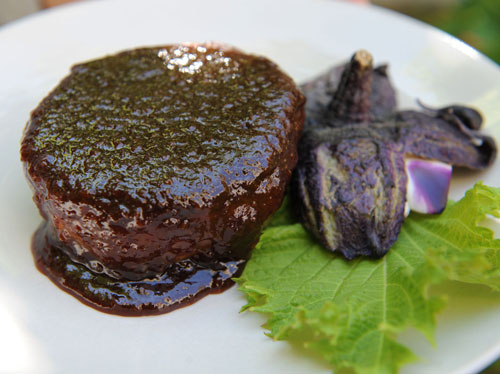 It's still summertime, but I can feel the cooler days of fall coming, especially in the evenings when the temperature is dropping just a bit more than it did a few weeks ago. This is one of the best times of the year for food lovers, especially if you love vegetables.
Eggplants (aubergines) are in high season now and will be around for at least another month or so. While you can get them year-round, they are at their best of course in their natural season.
This is a classic Japanese way of serving eggplant, and it's really easy. All you do is to slowly roast the eggplant until tender, either in the oven or on the stovetop in a frying pan, then serve with a glossy, salty-sweet dengaku (田楽)sauce. I could eat this every day, with a bowl of plain rice and some cold mugicha to wash it down.