pie
Despite being discouraged by the previous day's ingredients, day 23 revived my interest. The ingredients are: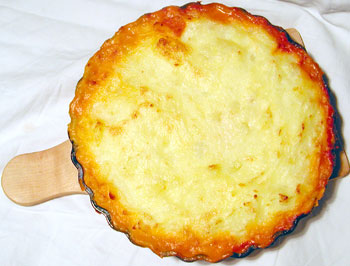 The ingredients for this day (day 6 overall, and the second day of the second preliminary round) were: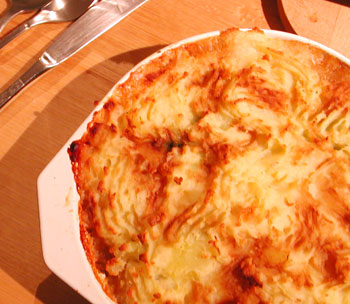 Having spent some of my growing-up years in England, I have a special place in my heart for shepherd's pie, otherwise known as cottage pie. It's definitely winter food though, because nothing is as warming as piping hot shepherd's pie straight out of the oven.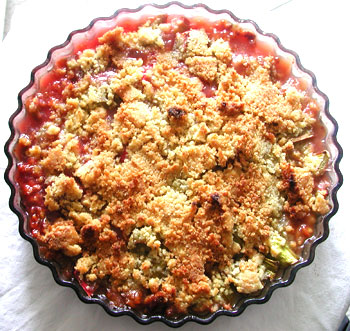 Rhubarb remains one of the truly seasonal produce items, only available in the spring. We're now at the tail end of the rhubarb season, so I'm trying to enjoy it as much as possible. Rhubarb has a distinctive tart flavor that is really wonderful, and quite different from any "fruit". (Of course, the edible part of the rhubarb is technically not a fruit, since it's the stalk, but it's treated as a fruit in culinaric terms.)