fish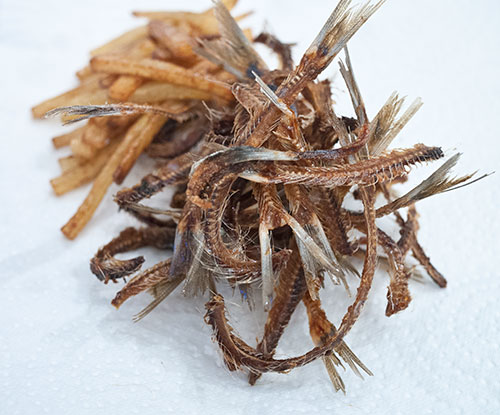 There's no need to throw away the bits of fish that you cut off when you filet them and so forth. Fish bones and heads can be kept for making soup. Or, if the bones are tender enough they can be made into delicious fish-bone crackers.
At the sushi restaurant in New York I worked at many years ago, the chefs used to serve these as extra treats to favored customers. One of those was a lovely little girl, who used to come regularly with her father. She just loved those fish bone crackers. So, one year the chefs made a big batch of them and gave her a takeout box full for her birthday. She was so happy I thought her eyes were going to pop out of her head.
I've paired these with shoestring potatoes, which taste surprisingly sweet next to the umami-rich fish bones. The type of potato is important - choose a nice firm waxy type, not a floury type like Idaho baking potatoes. Alternatively you can use sweet potatoes.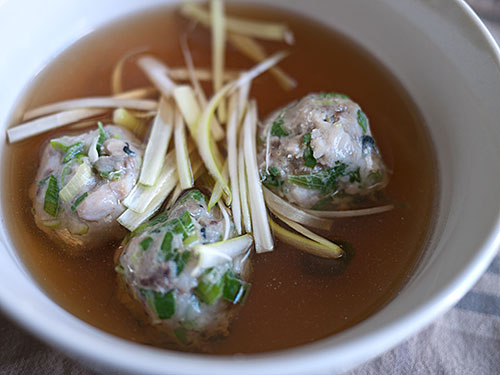 Now that you know how to gut, bone and clean sardines, one of the nicest ways to eat the sardines is to turn them into little fish balls which can be floated in a hot pot, pan-fried, and so on - or most classically, served in a clear soup. The ginger and onion takes away any kind of 'fishy' taste. You can even serve this in cold soup for a refreshing change. (Warning: Not many fish guts below but there is a lot of raw fish!)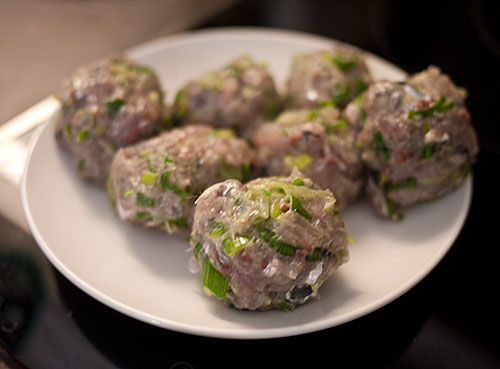 We are entering the home stretch here for both Lesson 5, Fish and the whole Japanese Cooking 101 course. In this lesson we are going to get very intimate with fish.
Warning to the squeamish: If you find up-close photos of raw fish the way nature made them, with guts and stuff, please do not click through.
I've put everything 'below the fold' here, so if you want to read the rest please click through to the full article on the site.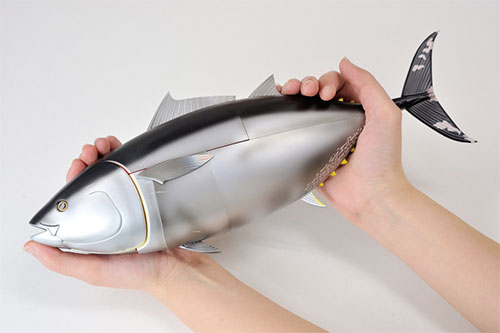 What a beautiful fish! It's not real though…
More fish! In this lesson: How to suss out a good fish shop, how to gauge if a fish is very fresh, plus 'opening' up a whole fish.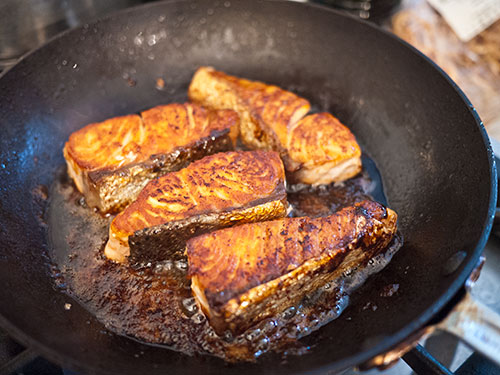 We are starting Lesson 5, Fish, with an easy bit of salmon cooking.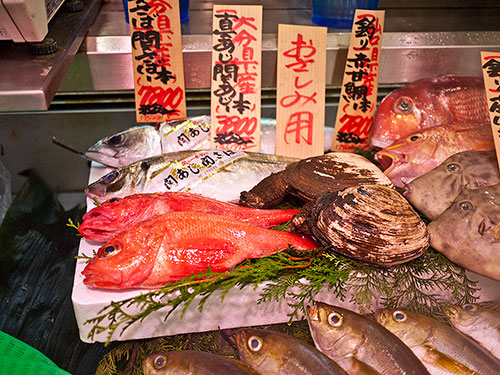 I've revised the plans for Lesson 5 of Japanese Cooking 101. We'll be tackling fish!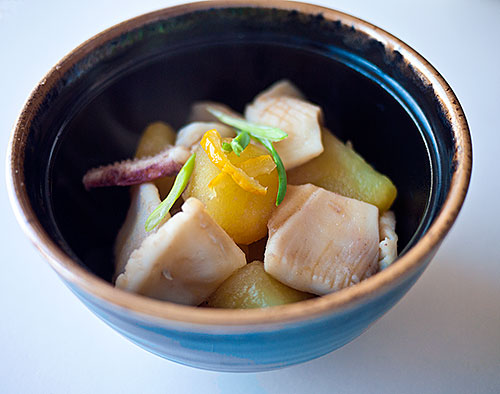 Not all nimono dishes need to be made with dashi. If one of the ingredients has plenty of umami on its own, you can make a dashi or broth from it without having to add any more. One such ingredient is squid (ika) or calamari. If you live in an area with a sizeable Italian, Greek or other Mediterranean immigrant population, as well as us Asians, chances are you can get a hold of good quality squid. If you can, get a nice one and try this quick and simple nimono.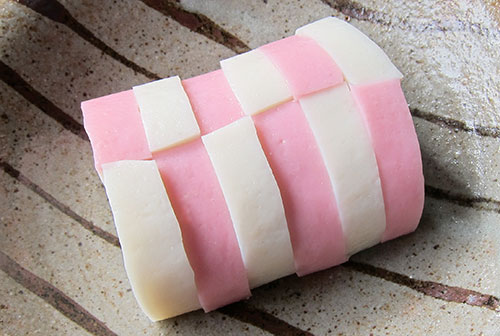 About kamaboko, the humble, rubbery fish cake that is ubiquitous at this time of year, but is also eaten year-round.