rice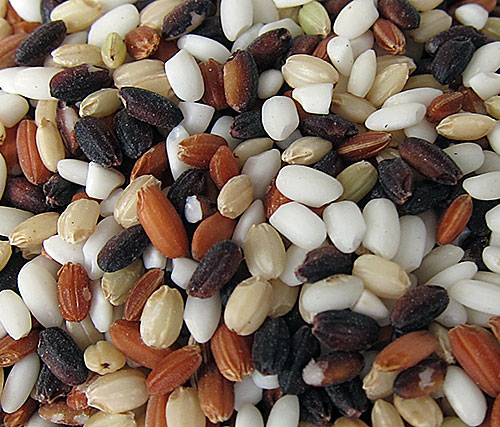 About a trend in Japan towards growing delicious artisanal rice - article in The Japan Times.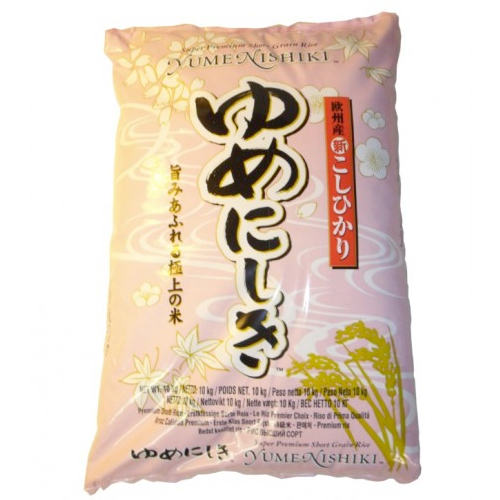 While it is possible to substitute other types of rice for Japanese rice (see: Looking at rice) sometimes a Japanese dish just isn't right unless you use Japanese-type or japonica rice.
Whenever I write about Japanese rice, I always get asked about the best brands to get, whether rice grown in Japan is worth the extra cost, and so on. Here's what I recommend, depending on where you live.
A handy video from a top rice cooker maker shows how to take care of your rice cooker.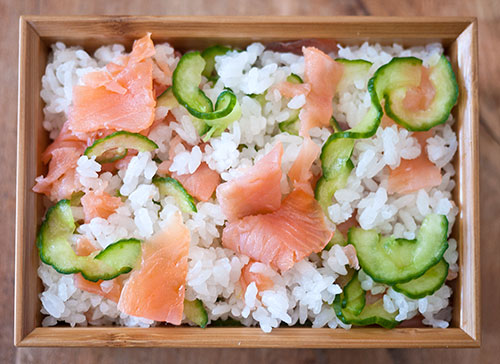 Once you know how to cook perfect Japanese style rice, sushi rice is a snap.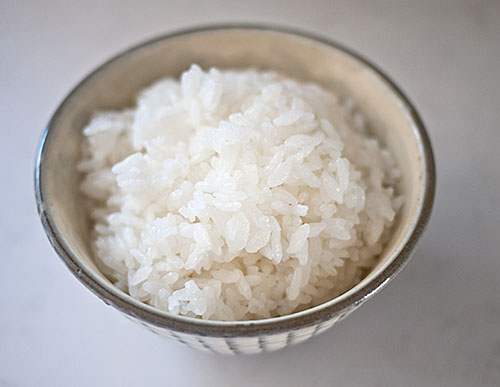 A perfectly steamed bowl of plain rice is the unquestioned star of a Japanese meal. And here's how to cook it, in copious detail - in Lesson 2 of Japanese Cooking 101: The Fundamentals of Washoku.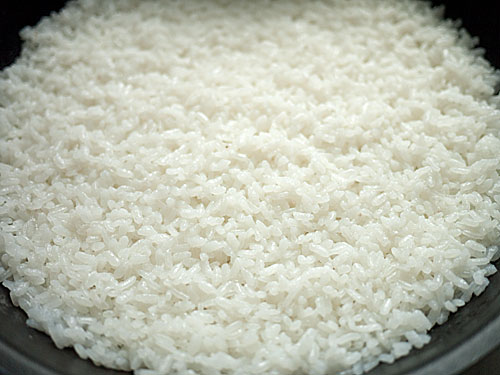 Here's how to cook rice quickly and easily using a regular old non-stick frying pan. It's so easy and foolproof you won't believe it!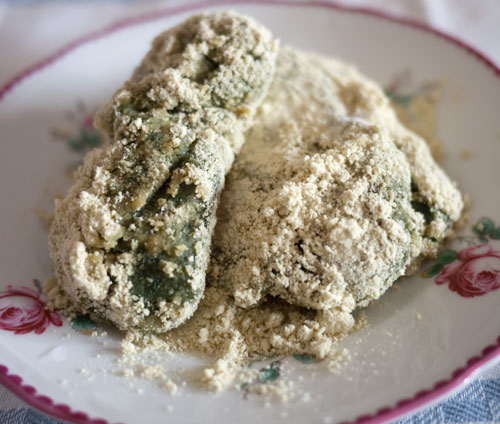 How to make fresh mochi, or pounded rice, at home, with ease, and without a mochi making machine.
I have a new article in today's edition of The Japan Times, available online here, or in the print edition.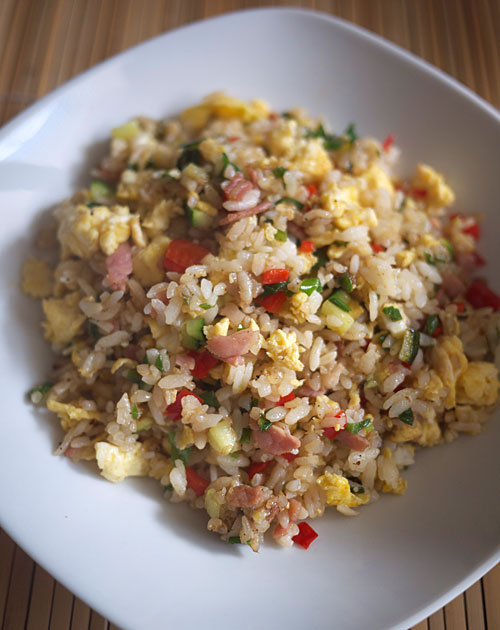 So you love fried rice, but don't have a wok, or even a gas range? Here's how to make great fried rice with a frying pan, even if it's on an electric hotplate. (Note: this is not a low carb dish.)
The more I study old Japanese customs, the more I am impressed by the logical thinking behind many of them, even when examined with modern eyes. One of these the custom of partaking of a bowl of nanakusagayu on the seventh day of the New Year, which supposedly started in the Heian Period (around the 12th century), in the refined court of Kyoto. Nanakusa means seven greens, and kayu (or to use the honorific term, okayu (お粥)), is rice porridge. The Imperial Court, now in Tokyo, still has a nanakusagayu ceremony on the morning of January 7th.