miso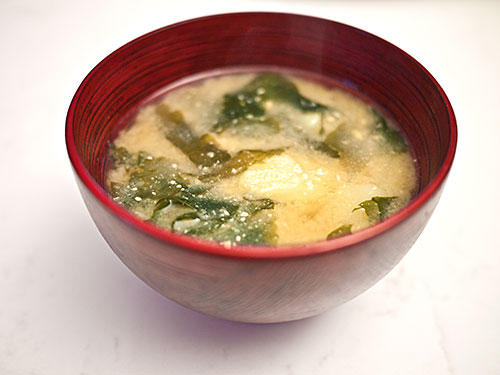 Now that you know how to make a proper dashi, you're 90% on your way to making delicious miso soup and clear soup. If you have ever wondered why your miso soup doesn't taste quite right, and you were omitting the dashi part…you're in for a treat!
I get asked a lot of questions by email, Twitter and on Facebook (as well as on Quora, although I am taking an extended break from that at the moment). Sometimes the answers may be of interest to a broader audience, like two I received recently. I've taken out any personal details and so on in the questions. This week's questions are about miso and learning Japanese.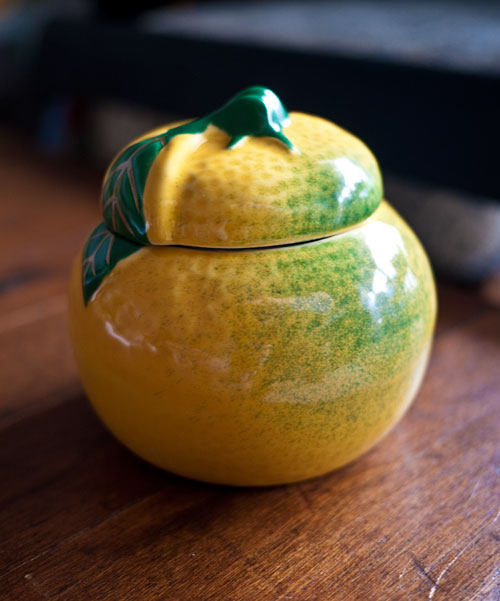 A container that reveals what lies within.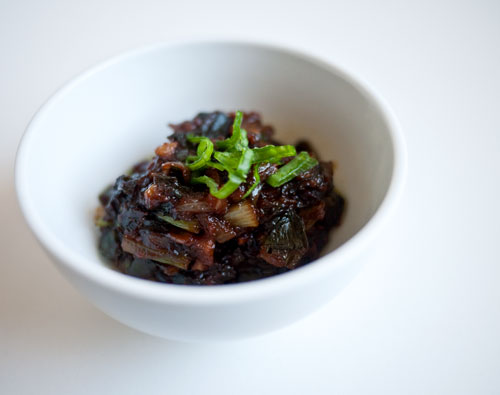 This is one of those really useful and versatile sauces or pastes (the consistency just depends on how long you cook it down to evaporate the moisture) that is so easy to make that it's really barely a recipe. It's a basic standby in Japanese kitchens.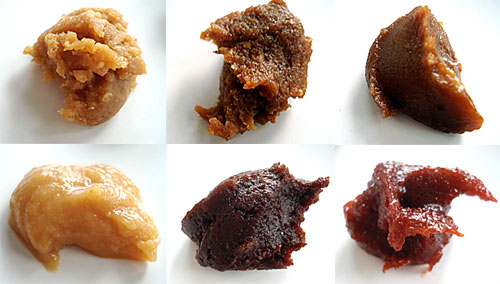 [From the archives. This miso primer was published here last September (2008). I've added some notes about miso-based blends, especially sumiso or miso with vinegar.]
This is a post that has been a long time coming. I kept on holding it off until I had a good variety of miso on hand to show photos of. I can't say I have a comprehensive selection to show you, but I hope you will find this article useful anyway.
Miso (味噌、みそ), as you probably know already, is a naturally fermented paste made by combining cooked soy beans, salt, and often some other ingredient such as white or brown rice, barley, and so on. The texture can range from smooth to chunky, and the color from a light yellow-brown to reddish brown to dark chocolate brown, and the flavor ranges from mildly salty and sweet to strong and very salty. It is packed with umami and protein, not to mention all sorts of nutrients.
Miso-like fermented bean products and pastes exist all over Asia, but here I will mainly limit myself to the most commonly used Japanese misos.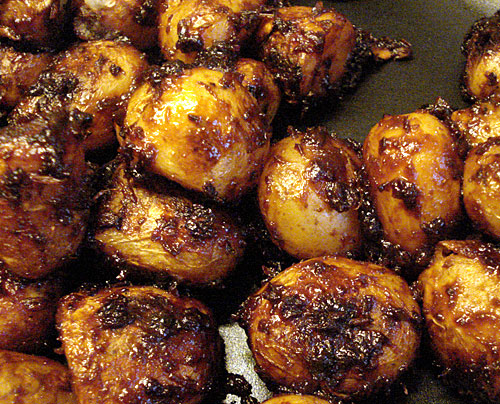 Here is another great way to enjoy new potatoes. It's almost as simple to make as new potatoes with soy sauce and butter, though it uses a few more ingredients. Boiled whole new potatoes are panfried in a little sesame oil, then coated in a sticky sweet-salty-spicy miso sauce. The strong flavors of the miso sauce really go well with the blandness of the potatoes.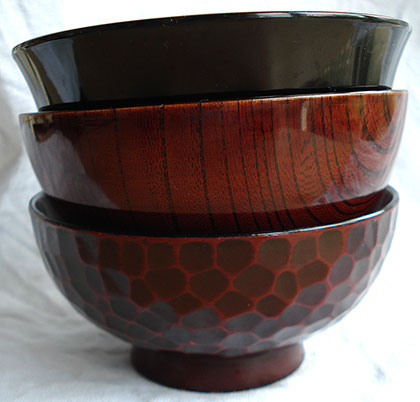 The top black bowl is resin; the bottom two are real lacquered bowls.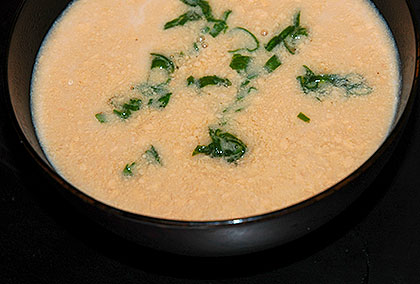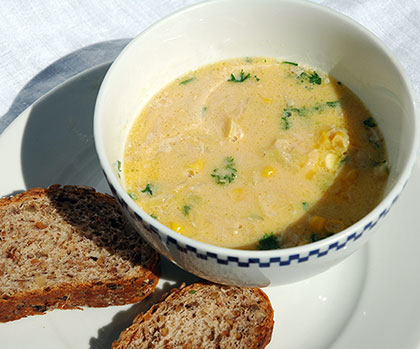 Today's miso soup may not look like miso soup, but it does have miso in it. It shows how to use miso as a background flavoring, instead of the predominant one. Since it has milk and a little butter in it, I've called it Hokkaido style after the northenmost main island in the archipelago that makes up Japan.