drink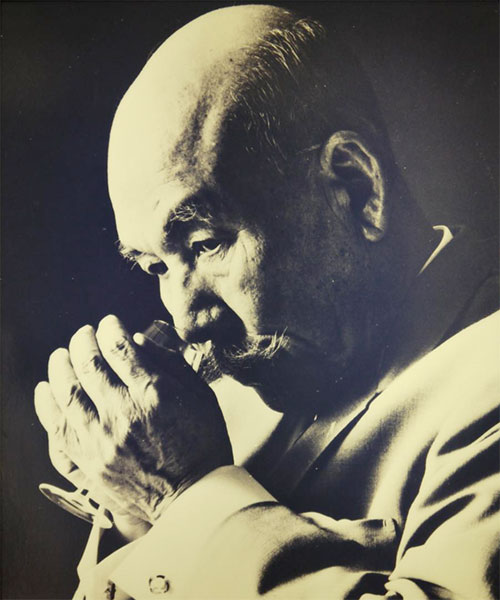 (I originally wrote this elsewhere but I thought you might enjoy reading it too without having to sign up there. :) So here it is. It involves a fine beverage, a man who made it his life's works, and a story of enduring love against the odds.)
Whiskey first became widely available in Japan (least amongst the wealthy) in the 19th century, mostly in and after the 1870s, although it seems to have been introduced in the 1850s. Whiskey distilling in Japan did not get going until the 20th century though. The establishment of distilleries in Japan was spearheaded by a small group of men who fell in love with whiskey, and wanted to establish distilleries in Japan.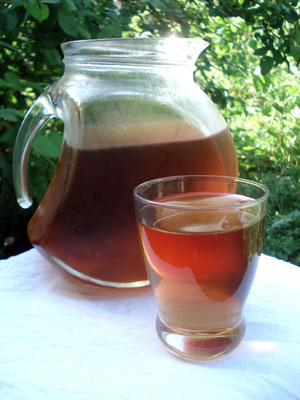 From the archives: We apparently had the coldest spring on record in this area. It's finally getting warm again, and today I started my first batch of mugicha this year. Here is a slightly updated article about mugicha, or toasted barley tea, my favorite non-alcoholic summer drink. This was originally published on May 10, 2007, and updated on June 10, 2008. I've added another update at the end.
When we were growing up, my mother frowned upon most sugary drinks for us kids. So things like sodas were generally not stocked in the house - an ice-filled cup of Coke was a great treat whenever we went out to eat. Things like Calpis, or when we lived in the U.S. Kool-Aid, were strictly rationed. The cool drink we always had in the refrigerator was mugicha, or barley tea. Even when we lived in White Plains, New York, there were always a couple of jugs of mugicha in the large American refrigerator.
Mugicha is traditionally made by briefly simmering roasted barley grains. It has a toasty taste, with slight bitter undertones, but much less so than tea made from tea leaves. To me, it's much more refreshing to drink than plain water.
My anti-sugar mother always made sugarless mugicha, but my younger self craved the sweetened mugicha that most of my friends' mothers seemed to make. I always begged my mother to make sweet mugicha, but she always refused. Some day, when I am the one making mugicha, I'll put all the sugar I want in it, I used to think. So, when I reached my teen years, and my mother was back working full time, I used to pour rivers of sugar into the mugicha. My little sisters loved it. I'm not sure if it made them more hyper than usual, though I have vague memories of my younger sister sitting on my head when she got bored.
Now that I am nominally an adult, I much prefer unsweetened mugicha. I'm growing more like my mother as I get older, a rather scary thought.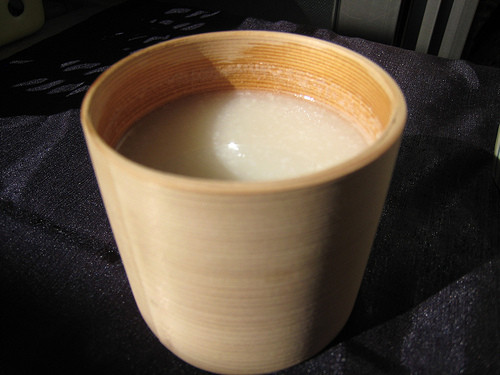 My latest Japan Times article and recipe are about sakekasu, the lees left over after sake is pressed. Plus: a bonus recipe for amazake, aka "Japanese eggnog".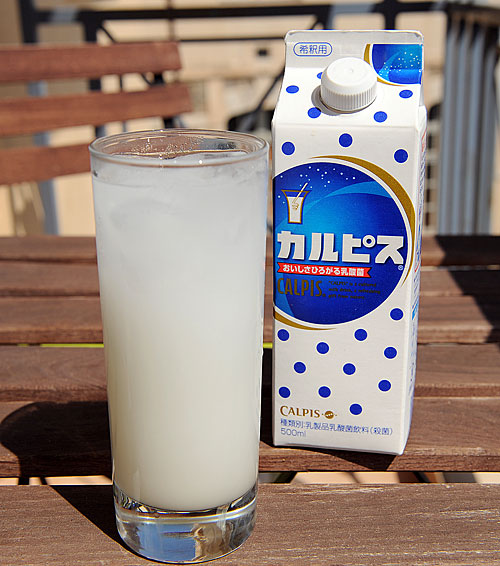 As your sometime guide to Japanese culinary culture, I would be remiss if I let another summer pass by without talking about Calpis.
Calpis is a sweetened fermented milk beverage. The label says:
"CALPIS" is a cultured milk drink, a refreshing gift from nature.
People tend to either love or hate Calpis.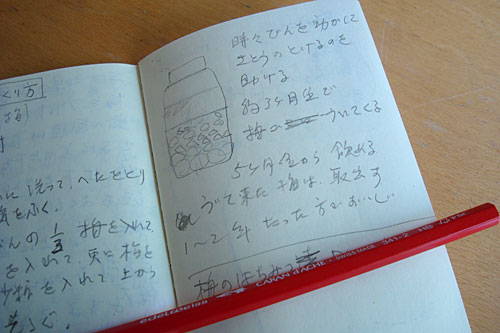 Since so many people liked my mom's umeboshi recipe, here are two more recipes using ume plums from her. She doesn't have photos for these, so I've taken a picture of her notes, with a little illustration she did of how to layer the ume and sugar for the umeshu (plum wine).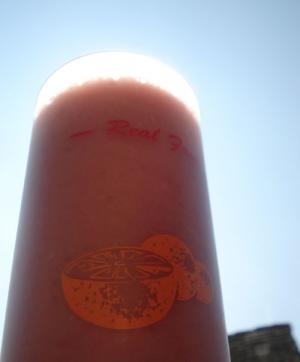 I have a raging cold at the moment. Stuffed head, fever, ringing ears, streaming eyes, the lot. What makes it worse is that the weather is glorious outside, and here I am stuck inside, groaning a lot and feeling sorry for myself.
In times like this the only things I can even think about eating and drinking are fruity yogurt, juices, and tea. This smoothie, which is an adaptation from a recipe in the adorable Innocent Smoothie Recipe Book, combines two of those elements and is tart yet spicy in a nice chest-clearing sort of way. It also tastes wonderful. Although, I'm pretty sure it would taste even better if my mouth didn't feel like cotton wool.
It's a good thing I took this picture against the clear blue spring skies before the cold took over at full steam.
(Posted by Max: Maki is out of commission since her Powerbook's system disk went belly up yesterday.)
When Sam from Becks & Posh announced the Wine Blogging Wednesday #25 to be about Champagne, it gave me a reason to dig a bit through the cellar, where I found a long-forgotten bottle of a Champagne Fleury which must be almost 10 years old.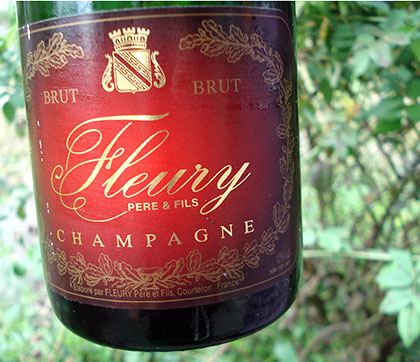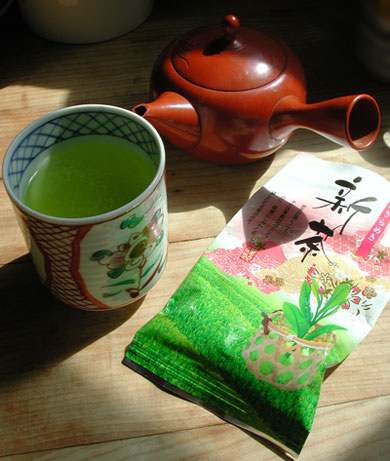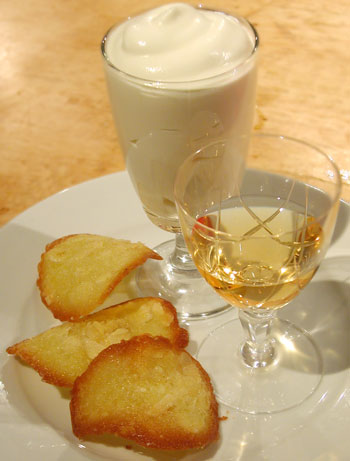 It's day 18, and here are the ingredients: